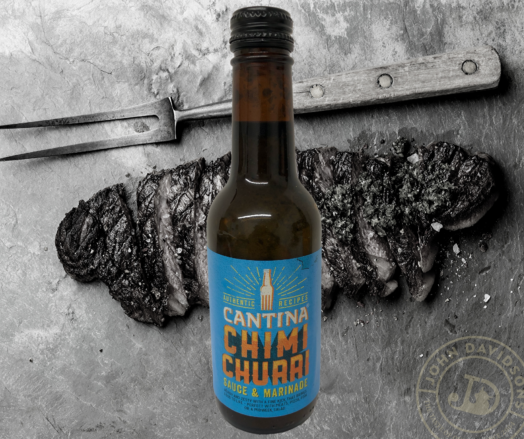 Cantina Chimichurri
---
Currently Out Of Stock ~ Check back later
About this product
Unlike other condiments, chimichurri adds to existing flavours rather than drowning them out. The oil and vinegar infused herbs are bursting with flavour, while the garlic and chilli add the finest of kicks to any dish.
While traditionally eaten with beef, it's perfect on just about anything – from marinaded chicken or fish in a healthy mid-week salad, to your Sunday night pizza. So get creative with your signature dishes.
Cooking Tips
Because only natural ingredients are used, you'll find it separates in the bottle so make sure you give it a good old shake each time before using.
Nutrition Information
Per 100g
Per 20g serving
Energy
1658kJ /
402kcals
332kJ /
80kcals
Fat
39.9g
8.0g
- of which saturates
4.2g
0.8g
Carbohydrate
7.2g
1.4g
- of which sugars
5.3g
1.1g
Protein
1.6g
0.3g
Salt
0.7g
0.1g