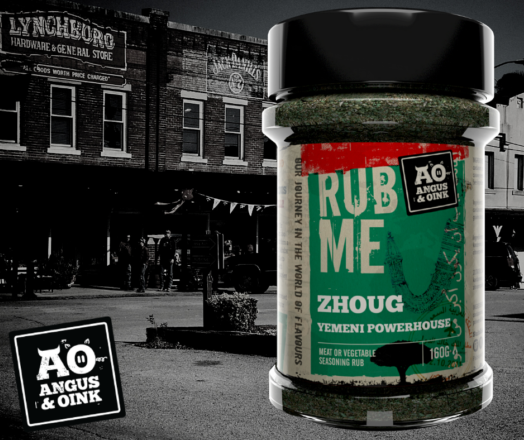 Zhoug Seasoning
---
About this product
Use our Zhoug Seasoning to season chicken, seafood, flat bread or to make a spicy salad dressing.
Information
This Zhoug seasoning was developed with inspiration from our time in the Middle East. Pungent cardamom & coriander, freshness, green and herbaceous but with a kick of chilli.
Cooking Tips
Apply an even coating, use at approximately 3-5% meat weight. Apply rub to moist surface at least 1 hour prior to cooking and allow to soak in. This can also be mixed with olive oil and lemon to form a paste. Mix with yoghurt for most excellent kebabs.
Cook away from direct heat where possible to avoid over charring.