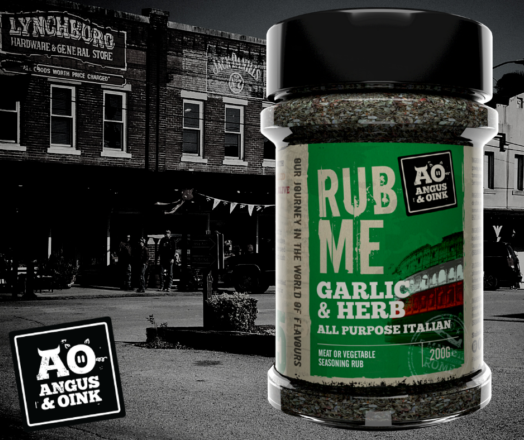 Garlic & Herb Seasoning
All purpose Italian seasoning
---
About this product
Buy this Garlic and Herb seasoning now to complement your spice rack to the max.. When undecided, this is the 'Go To' rub for nearly anything!
This seasoning was developed with inspiration from Italy, with freshly made pizza, grilled seafood hit with lemon, olive oil and sunshine! Can be used as seasoning to marinade meat, fish, shrimp or vegetables for grilling, roasting, pizza topping or slow cooking.
Cooking Tips
Apply rub to a moist surface at least 1 hour prior to cooking and allow to soak in, use olive oil and lemon juice in a zip lock bag and leave it to work it's magic! This seasoning can be used for grilling, pizzas, breads, it's great in a pita dish to add bags of flavour, or you can simply add to grilled vegetables for a herbaceous lift! Bellissimo!