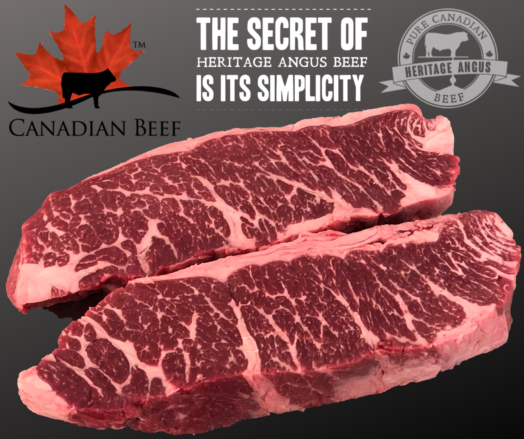 Denver Steak Canadian
---
In Stock ~ Product Supplied Frozen
About this product
Pure Canadian Heritage Angus Denver Steaks at there best! I really don't know what to say other than... bloody fantastic, tender, super tasty and absolutely one of the best Denvers I've had.
Heritage Angus Beef is produced from hand picked cattle that graze on the finest grasses and fodders on select feeds. With a passion for agriculture that comes from Canadian Ranching families, Heritage Angus Beef is made from ranch-raised beef that exceeds expectations in its flavour, tenderness and quality.
Embracing time honoured traditional values from all of our ranching families, Heritage Angus Beef is legendary Angus Beef that you can trust and savour.