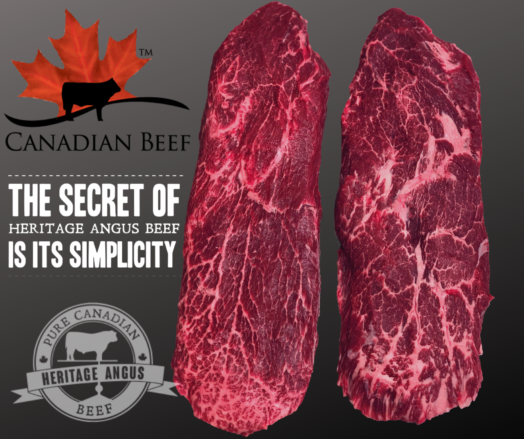 Flat Iron Canadian Angus
---
Currently Out Of Stock ~ Check back later
About this product
The Flat Iron Steak is a pretty underrated cut that when cooked to rare or medium rare comes out tender and very tasty indeed. These Canadian Flat Iron Steaks from Black Angus Beef are of excellent quality. With all the good stuff about them, we decided no to steak them anymore than what you see here and leave this to you to simply cut as you wish or cook whole if you're feeling a bit peckish!
Heritage Angus Beef is produced from hand picked cattle that graze on the finest grasses and fodders on select feeds. With a passion for agriculture that comes from Canadian Ranching families, Heritage Angus Beef is made from ranch-raised beef that exceeds expectations in its flavour, tenderness and quality.
Embracing time honoured traditional values from all of our ranching families, Heritage Angus Beef is legendary Angus Beef that you can trust and savour.