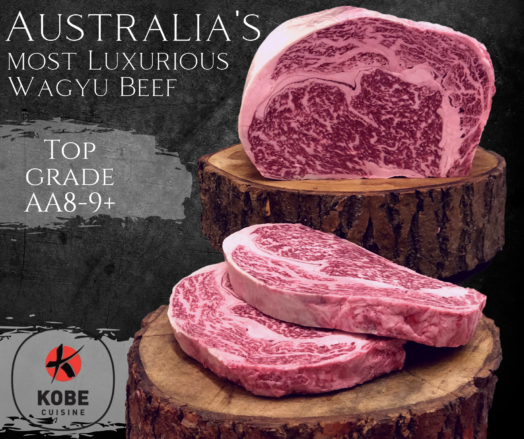 Ribeye of Kobe Cuisine Wagyu
---
In Stock ~ Product Supplied Frozen
About this product
These Ribeye Steaks are from the highest graded Wagyu in Australia, with marbling scores of AA8-9+. I can assure you having had the honour of sampling them, "obviously just to make sure they're suitable for our special customers" are every bit as good as the promises you get with them. Absolutely outstanding beef in every respect.

Kobe Cuisine is one of Australia's most luxurious beef brands and originates from cattle with a minimum of AA6 on the AACo marbling scale. Kobe cuisine promises delicate texture, unmistakeable tenderness and depth of flavour.
Information
If you know your beef, you'll very quickly notice what great value these steaks are. This really is a rare and amazing opportunity to try something quite exquisite without breaking the bank!