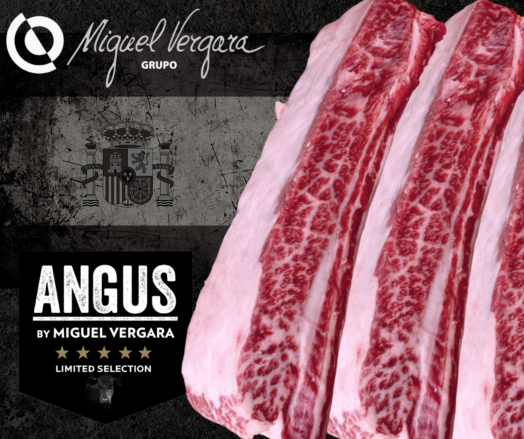 Short Rib 5th Miguel Vergara
the 5th Rib..
---
In Stock ~ Product Supplied Frozen
About this product
This is the 5th Short Rib from Miguel Vergara with a great thickness of meat and a high marbling. It is presented as a single longitudinal bone and widely recognised as the most valuable rib of the Angus due to the high marbling, intense flavour and smooth texture. An absolute star and great to be able to purchase such a cut on its own.
Information
With its unique juiciness and special texture in mouth, it can be cooked as a whole piece on a grill, in an oven, or sliced into very thin steaks.