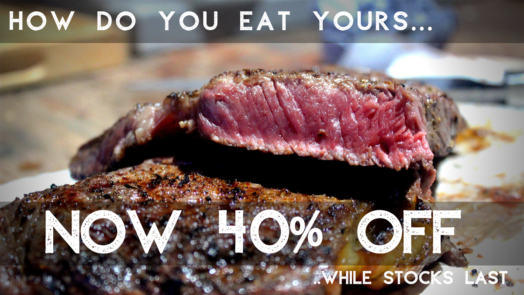 SIRLOIN STEAK SPECIAL OFFER
Exceptional, Limited Special Offer!!
---
Currently Out Of Stock ~ Check back later
About this product
ONLY WHILE STOCKS LAST... ORDER NOW AND SAVE ££££.
BE QUICK THOUGH, WE WILL BE SOLD OUT WITHIN DAYS...
This is a Very Limited Special Offer with all steaks being sold on a first come first serve basis. When they're gone, they're gone.
Guaranteed 100% Fresh production.. the last time we SOLD OUT mega quickly so if you missed out then be sure not to this time!
---
Our delicious, specially matured Sirloin Steak is an excellent choice of steak due to its tasty, melt-in-the-mouth succulence. These sirloin steaks have been matured to perfection to ensure a juicy, flavoursome steak no matter how you like it done (although we would recommend medium-rare to enjoy this steak at its absolute best!)
Information
Mature Aged Sirloin Steaks
Professionally butchered and vacuum sealed in packs of two per pack
Freshly produced and blast frozen to lock in the freshness.
Long use-by dates and great to keep in the freezer for a quality steak whenever you want one.
Melt-in-the-mouth Succulence
Perfect for Grilling, Pan-Frying or whack them on the Barbecue