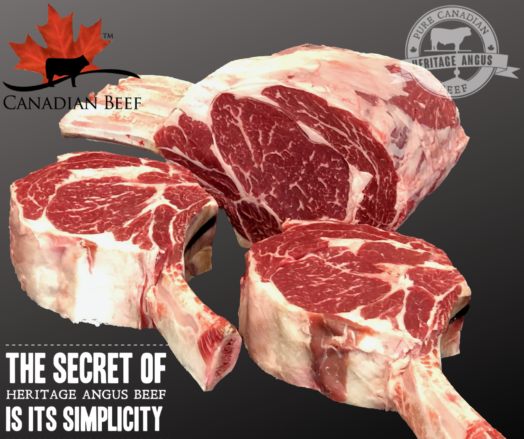 Tomahawk Steak Canadian Angus
---
Currently Out Of Stock ~ Check back later
About this product
When it comes to steaks with attitude, here we go... Pure Canadian Heritage Angus Beef that historically comes from the heart of Aberdeenshire! The Tomahawk Steaks we have here are of outstanding quality. Thick cut, tender and full flavoured prime Heritage Angus Beef. Quite simply a tremendous sharing steak for two or more with a substantial rib bone that gives the steak its recognisable and impressive shape.
Heritage Angus Beef is produced from hand picked cattle that graze on the finest grasses and fodders on select feeds. With a passion for agriculture that comes from Canadian Ranching families, Heritage Angus Beef is made from ranch-raised beef that exceeds expectations in its flavour, tenderness and quality.
Embracing time honoured traditional values from all of our ranching families, Heritage Angus Beef is legendary Angus Beef that you can trust and savour.
Information
Traceability from pasture to plate

Canadian Angus Beef
Raised without the use of antibiotics, added hormones or steroids
Raised on vegetarian feed
Humanely Raised