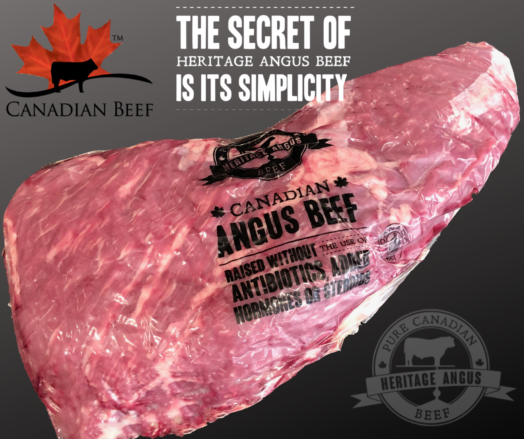 Tri Tip Steak Defatted Canadian Angus
---
Currently Out Of Stock ~ Check back later
About this product
Here's the Tri Tip, one of the most underrated cuts that are just quite simply fantastic on the Barbecue. This Pure Canadian Heritage Angus Beef that historically comes from the heart of Aberdeenshire is beautifully marbled meat with the real depth of heritage flavours you'd expect from meat of this type
Heritage Angus Beef is produced from hand picked cattle that graze on the finest grasses and fodders on select feeds. With a passion for agriculture that comes from Canadian Ranching families, Heritage Angus Beef is made from ranch-raised beef that exceeds expectations in its flavour, tenderness and quality.
Embracing time honoured traditional values from all of our ranching families, Heritage Angus Beef is legendary Angus Beef that you can trust and savour.
Information
This is the Completely defatted Tri Tip, if you prefer a bit of fat on your Tri Tip, like me! then you they're available too. These are ideal if you like to trim the fat off to allow maximum flavour penetration from your rubs and marinades.