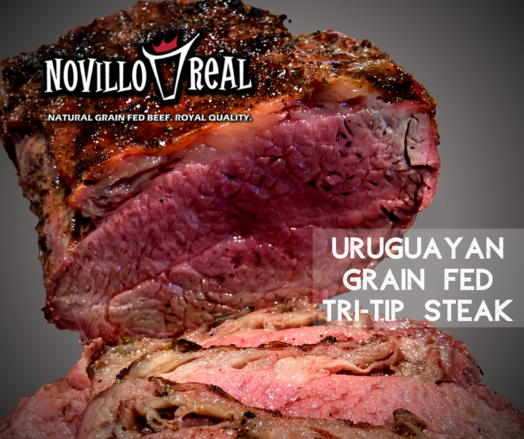 Tri Tip Steak Novillo Real
Succulent Uruguayan Grain Fed Beef
---
In Stock ~ Product Supplied Frozen
About this product
This Hereford and Angus Beef is of superb quality. Novillo Real are renowned for thier dedication to quality. Complying with all EU regulations this beef has been finished for a minimum of 120 days with diets based on grains and vegetal proteins (Sorghum, Sorghum Flakes, Corn, Soybean Flour and Hulls. Animal nutrition specialists constantly monitor the growth and health of the individual animals, thus producing world class, high quality beef.
Having tried and tested a few of these Tri Tips, I am happy to report the flavours are very good, complimented by the nice marbling that gives the finished product a juicy, tender texture.
I hope you like these as much as we do.. "I'm sure you will"