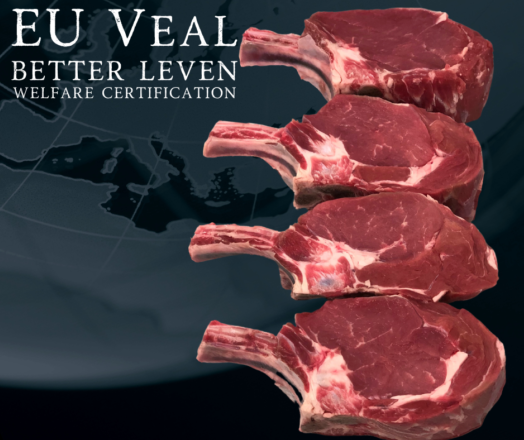 Veal Cote de Boeuf
---
Currently Out Of Stock ~ Check back later
About this product
These are the Veal Cote de Boeuf Steaks from Vitelco, Holland are of supreme quality and produced to the 'Better Leven' certification of welfare standards.
Basically they're a Veal Ribeye cut nice and thick with the rib bone still attached. All cut for sharing Steaks with more than enough to feed two+. Cooked to rare is the best way to serve this delicately flavoured meat. Whether you like to sear over hot coals with a lick of smoke or pan seared, these steaks are lovely finished with simply butter and fresh herbs.
Information
The high welfare Veal we use is Rose´ Veal, light pink in colour, wonderfully soft, juicy and delicately flavoured. Truly a beautiful product.