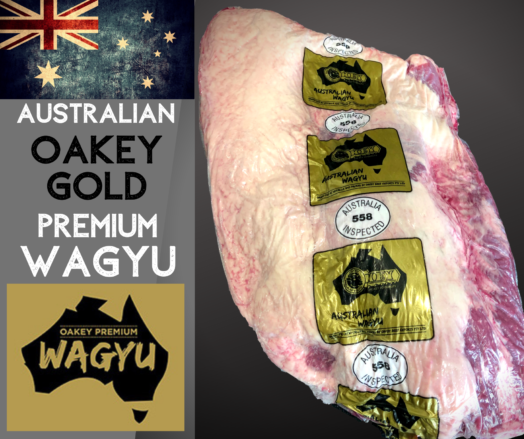 Australian Okey Gold Wagyu Brisket
---
In Stock ~ Product Supplied Frozen
About this product
When it comes to hot smoking Briskets, these Incredible Oakey Gold Wagyu Briskets from Australia out-shine many others. This comes about with the sheer volume of intra-muscular fat called marbling associated with the Wagyu breed. The fat renders down to leave the most succulent and juicy Brisket you'll ever taste.
This particular brand from 'Oakey' is superb value, however there is a fair bit of trimming to be done prior to cooking and for some reason, a large fatter lump o the underside, hence the lower price per Kilo than you'd normally see for such high quality Wagyu. At the end of the day, the price is irrelevant when the finished item is absolutely fantastic!
Many of our customers choose this Brisket over others as they want the extra fat for home rendering. Wagyu fat roasted new potatoes take a bit of beating, it must be said..