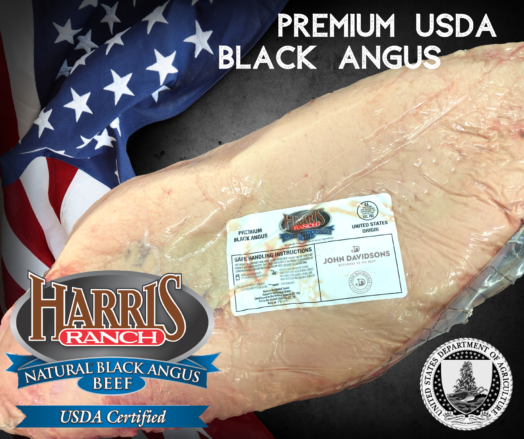 USDA Brisket Harris Ranch
---
Currently Out Of Stock ~ Check back later
About this product
These are beautiful, USDA certified Black Angus Briskets from Harris Ranch, California. All graded and ready to go.. Proper grass raised for flavour and grain finished for marbling. Produced to the highest qualities without the use of any artificial ingredients.
Information
The Angus breed has superior genetics that have been proven to produce fine-textured marbling, which results in outstanding tenderness, juiciness and flavour.
The United States Department of Agriculture (USDA) provides oversight to the Harris Ranch Black Angus Beef program. Strict requirements for carcass traits must be met for carcasses to be certified. Following USDA inspection and grading, Harris Ranch's Quality Assurance staff selects only the highest quality beef based upon the stringent standards that have made the Harris Ranch name synonymous with superior quality.