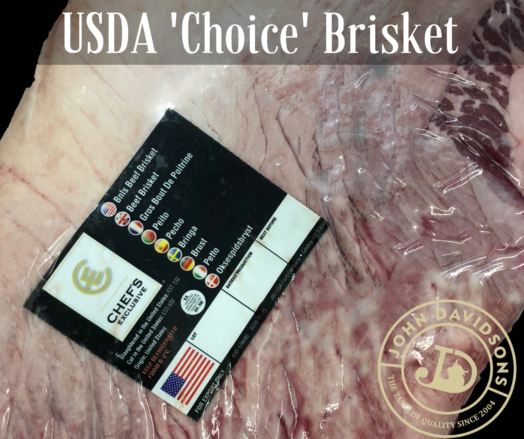 USDA 'Choice' Chefs Exclusive Brisket
---
In Stock ~ Product Supplied Frozen
About this product
These beautiful Grain-fed USDA 'Choice' Briskets really are very good indeed. We've cooked loads of these over the years and can confidently say that they're one of the most consistent brands we've cooked with. The 'Choice grade' briskets apparently, aren't supposed to have the same level of marbling you get with a "Prime" Brisket but I can tell you there is, in general, more than enough to produce an absolutely mouthwatering Grain-fed Brisket. Get one bought now, shove it in the smoker and enjoy! They're grrrreat!
Information
USDA Choice Brisket
Tremendous Smoking product.
Blast frozen when in tip-top condition so they're always at the ready when you need them.