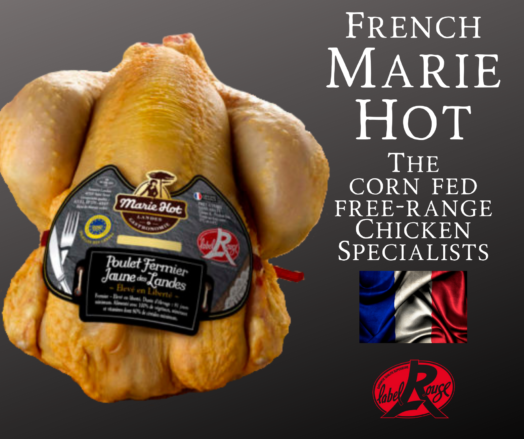 Marie Hot Free-Range Corn Fed Chicken
From the French Poultry Specialist
---
Currently Out Of Stock ~ Check back later
About this product
When it comes to Corn fed and Free-range Poultry there's one name that stands above all others, "Marie Hot" famous for there outstanding quality speciality Chicken.
This corn-fed chicken is the first to have been given the Label Rouge in history! Raised in the Landes Forrest with total freedom to forage on the delicacies of the undergrowth with subsidised grain to supplement the diet.

Information
These Birds by Marie Hot are the fully dressed, oven ready retail packed product.