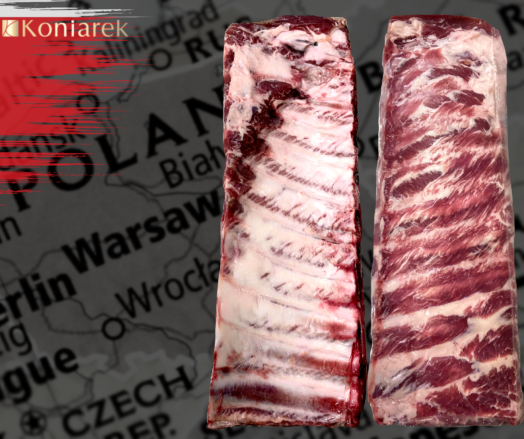 St Louis Ribs EU ~ A1 Grade
---
In Stock ~ Product Supplied Frozen
About this product
When it comes to Pork Ribs this is a minefield... The world seems to be awash with badly butchered ribs or perhaps I should correct myself by stating "They're just not right for me" Anyway, now and again we come across something different, something closer to perfect and I think this brand new product is pretty good! It's not often something of this nature comes along and I will be honest to say we don't seek out much in the way of meat from Poland but we were put in touch with these guys who have in my mind come up trumps by producing what a firmly believe to be the Best St Louis cut ribs outside the US.
The ribs are very well trimmed of belly meat, fat and cartilage to leave these lovely little St Louis Racks of ribs where all you need to do is strip out the inner rib membrane, rub to the max and slam on the smoker. We've now cooked quite a few of these, they're a bit thinner than what we're used to cooking but boy were we happy with the results. The spice rubs really worked there way right into the meat to create a super depth of flavour that really brought the tender, tasty rib meat to life.
Simply a fantastic new product which we're proud to serve...