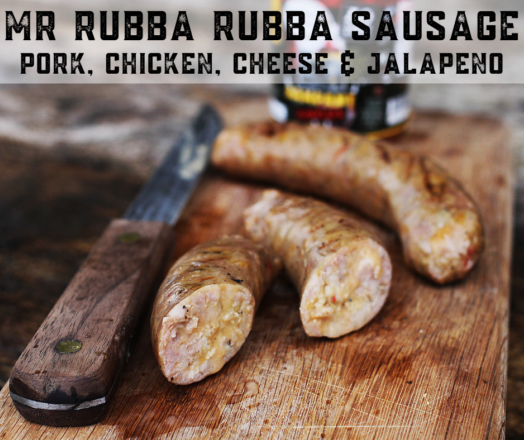 Mr Rubba Rubba ~ Pork, Chicken, Cheese and Jalapeno
---
In Stock ~ Product Supplied Frozen
About this product
'Mr Rubba Rubba' is our Award Winning Super Tasty Sausage, made with Fresh Herb and Spices from Angus & Oink we add Succulent Chunky ground Pork, Chicken, Pickled Jalapenos and Cheese. Also in this BBQ Sausage range that you will love, Try our Famous Hotlink "The General", and our amazing "Keilbasa", an Authentic Polish recipe, Chunky, Meaty and great for Smoking.
Information
BBQ Hotlink
Award Winning Sausage
Hand made with fresh spices and herbs
GLUTEN FREE
Angus & Oink
Nutrition Information
Ingredients: Pork, chicken, cheese (MILK), pickled jalapeno, water, pea flakes, Sulphite.