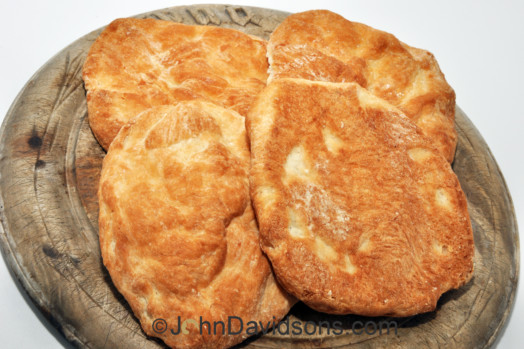 Butteries / Rowies SUPER-DEAL + FREE DELIVERY!
Buy Traditional Aberdeen Butteries / Rowies Online
---
About this product
One of the most popular ex-pat purchases! Known as Butteries, Rowies or Aberdeen Rolls, these "Delicacies" are a favourite here in the North East of Scotland. You may have tried supermarket wannabes but these are the real deal.
These butteries are completely different from rolls anywhere else in the modern world. They have the fat content of a croissant but a far more robust, flattened shape - and they're saltier. In bygone days the fat content was lard as the buttery was used as an energy source for fisherman at sea, however, today the lard is substituted with vegetable fat to make them more appealing to the general public, healthier and tasty too. Very Moreish!
Information
Thats 48 of the finest, hand-made Aberdeenshire Butteries / Rowies in 12 Packs of 4
Includes FREE DELIVERY
Perfect with sweet or savoury toppings
The traditional Breakfast roll with a difference
Ideal for freezing
Nutrition Information
Ingredients : Wheat Flour(with Calcium, Iron, Niacin, Thiamin), Wheat Gluten), Shortening Vegetable Oils (Palm Rapeseed) Water, sugar, yeast, salt.
---
Nutritional per 100g
Energy 1807kj/432kcal, Total Fat 30.9g, of which Saturates 11.4g, Total Carbohydrate 35.5g, of which Sugars 5.6g, Protein 5.6g, Salt 2.3g