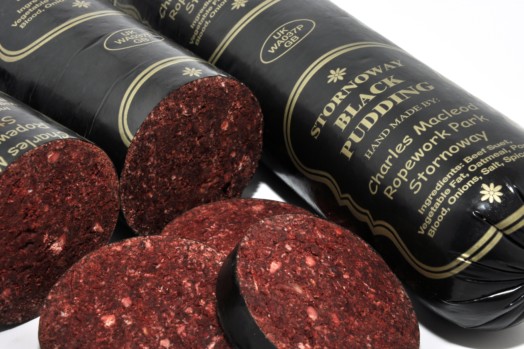 Stornoway Black Pudding
The Original Black Pudding from Charles Macleod, Stornoway
---
In Stock ~ Product Supplied Frozen
About this product
The original Stornoway Black Pudding by Charles Macleod is widely regarded as one of the finest Black Pudding's in the world.
Available in a variety of sizes which are all delivered fresh as sealed whole pieces, ready to slice, fry and enjoy!
"Made with Scottish oatmeal which gives a rough open texture. The meaty flavour is moist, rich, full, savoury and well seasoned - but not spicy - with a non-greasy, pleasant mouth and clean after taste feel."
Charles Macleod
Information
Winner of Great Taste Gold Award
Delivered Fresh - suitable for home freezing
Delicious as a canapé or use as stuffing
Slice and cook under a hot grill
Nutrition Information
Ingredients : Beef suet, vegetable fat, oatmeal (Gluten), pork blood, onions, salt, spices.