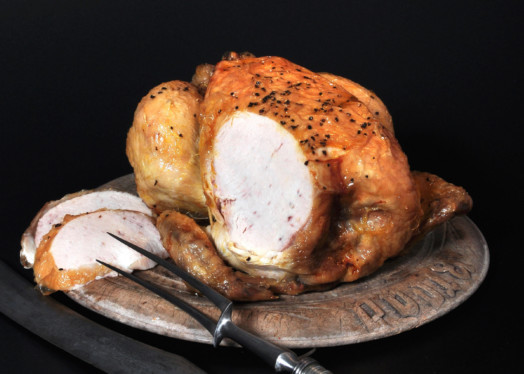 Super roaster / Capon-like Christmas Chicken
---
In Stock ~ Product Supplied Frozen
About this product
IMPORTANT, Please note: Due to the nature of this Seasonal item we can only supply by mail order to customers requiring a delivery service, despatching 19th December for delivery 20th of December.
Collection in-store option will be available until 12noon on 24th December.
---
These delicious, slow-grown Capon-like Chickens are sourced by us from our specialised Poultry producer. Larger than your usual chickens, these tasty big birds are packed full of flavour and succulence, ideal for the larger family gatherings and a great alternative to Turkey at Christmas.

---
Serving guide is average, depending on portion size
3.60Kg (8Lbs) Serves 8
4.50Kg (10Lbs) Serves 10
Information
Slow grown Capon-like Chicken
Much Larger than everyday Chickens
Tender and succulent alternative to Turkey