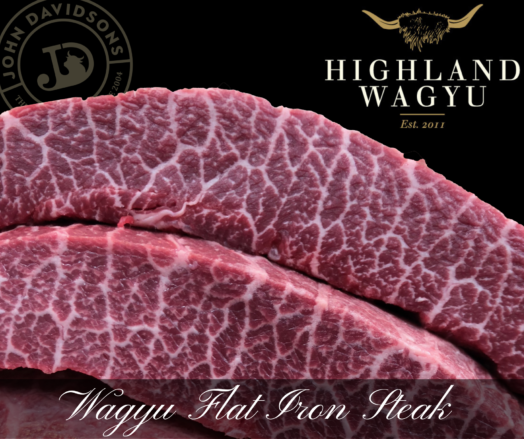 Flat-Iron Steak Highland Wagyu
..It's just sooo damn good...
---
About this product
Flat-Iron Steak from Highland Wagyu is a cut of Steak taken from the shoulder of the animal. Careful butchery allows us to split down the feather blade of beef to remove these lovely, soft marbled muscles. The Flat-Iron steak is widely recognised throughout the UK nowadays as a cut that is very flavoursome and tender when cooked to rare, med/rare. Now.. if you can take a regular Flat-Iron Steak and multiply all the winning characteristic of this steak by many times, what you get is... The Highland Wagyu Flat-Iron Steak, just Wow!
Information
Prime F2 Scottish Wagyu from Highland Wagyu, Perthshire
Producers of possibly the Best Beef in the UK
Cut as two person sharing portions
Cook rare to med/rare for best results
Sensational flavour and texture like nothing else