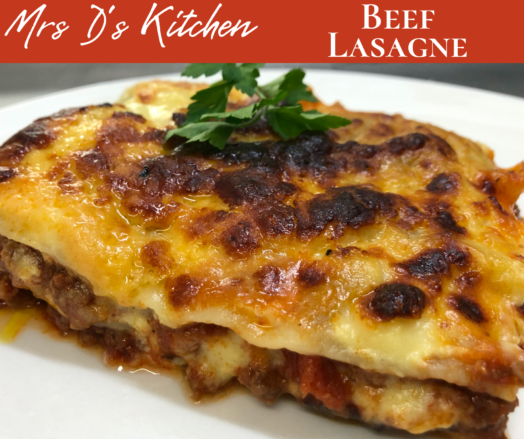 Beef Lasagne
---
In Stock ~ Product Supplied Frozen
About this product
Mrs D's recreation of the traditional Italian classic with her own famous ragu.
Like Mama used to make!
Information
380g Serving to feed 1-2 people depending on appetite and sides.
To Cook:
Packaging is Microwave and ovenproof.
Oven: Cook in a pre-heated oven at 180c for 35-40 minutes.
Frozen: Allow to thaw prior to reheating as above.
Ingredients
Ingredients: Durum Wheat Semolina, Beef 26%, onions, garlic, tomato, water, Port (Sulphites), red peppers, distilled white vinegar, molasses, sugar, water, salt, onions, anchovies, garlic, cloves, tamarind extract, natural flavorings, chili pepper extract, Milk, Wheat Flour, Butter (Milk, Salt), Cheese (Milk), Colour (beta-carotene)