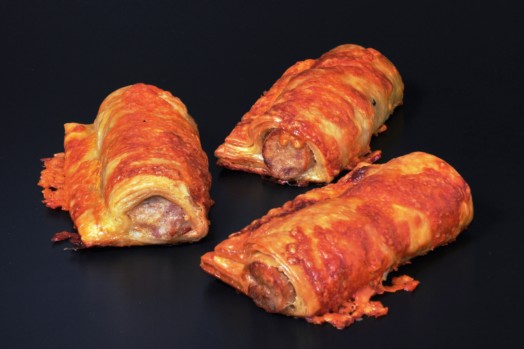 Cheesy Sausage Roll
---
In Stock ~ Supplied Frozen
About this product
Oh the joy of a sausage roll... Heated through in the oven will bring these large, meaty meaty snacks encased in beautiful flaky pastry and of-course the added bonus... a sprinkling of strong Cheddar Cheese to compliment the marriage made in heaven.
Information
Our own recipe Pork and Beef Sausage meat mix
Blended seasoning
Topped with Mature Cheddar
Buttery Puff Pastry
Cheesy Sausage Rolls Freshly baked in-house
Generous Individual Serving
Nutrition Information
Ingredients: Pork 22%, Beef 22%, cheese (MILK), pea flakes, preservative (E22), flavour enhancer (E621), Wheat flour, spice, margarine, Sulphite.