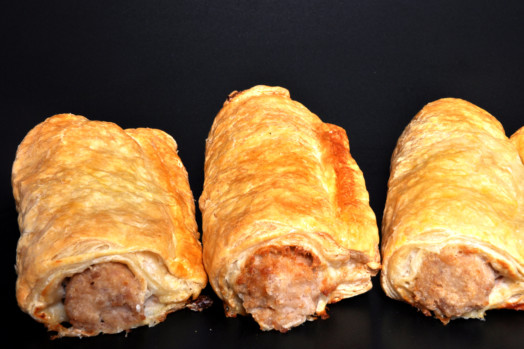 Sausage Roll
---
In Stock ~ Supplied Fresh
About this product
Our own Traditional Pork and Beef Sausage meat combined together makes these Sausage Rolls a taste sensation! Rolled in a flakey buttery puff pastry ... what's not too like!
Information
A great mixture of our traditional Pork and Beef Sausage meat
Hand blended seasoning
Butter Puff Pastry
Freshly Baked in-house
Generous Individual Serving
Nutrition Information
Ingredients: Pork 22%, Beef 22%, water, pea flakes, preservative (E221), flavour enhancer (E621), antioxidant (E304,E307), Wheat flour, spice, margarine, Sulphite.