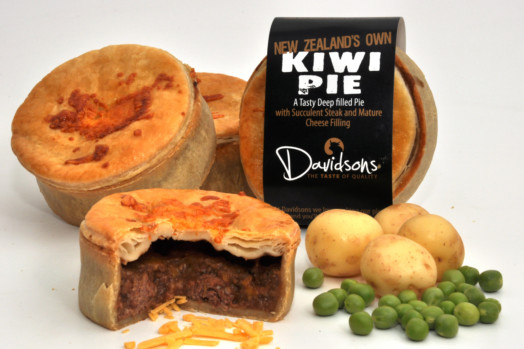 Steak & Cheese Kiwi Pie
---
In Stock ~ Supplied Frozen
About this product
Steak & Cheese? Together? In a pie? Don't mind if I do! Our take on some classic New Zealand Kiwi Kai - our Steak & Cheese Kiwi Pies are full of tender Prime Steak and the finest mature Cheddar packed into a delicious shortcrust pastry shell with a light puff pastry lid.
Information
Prime Beef Steak & Mature Cheddar
Baked in-house
Generous Individual Serving
Simply reheat and serve
Nutrition Information
Ingredients : Steak 40%, water, gravy salt, Wheat flour, corn flour, spice, cheese Milk, margarine, vegetable oils, emulsifier (E471).