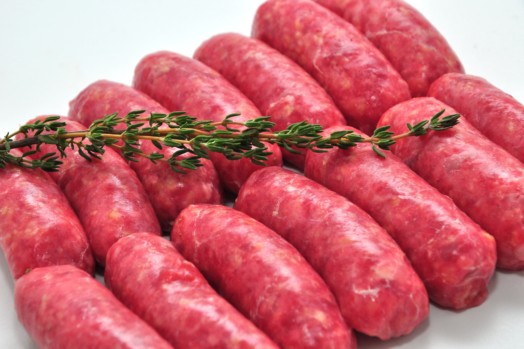 Beef Chipolatas
---
In Stock ~ During busy times, this product may be supplied from frozen stock. Please check labels for advice.
About this product
Made from the same Award Winning recipe as our Beef Sausages, these handmade Beef Chipolata Sausages may be smaller but they are packed full of the same delicious flavour. These are ideal for kids parties, family barbecues, or an accompaniment for Sunday Lunch or Christmas Dinner.
Information
Handmade Award Winning Sausage Recipe
Packed full of flavour
Fresh Coarse Ground Beef
GLUTEN FREE
Nutrition Information
Ingredients: Beef, water, pea flakes, salt, spices, preservatives (E221), antioxidant (E300), Sulphite.