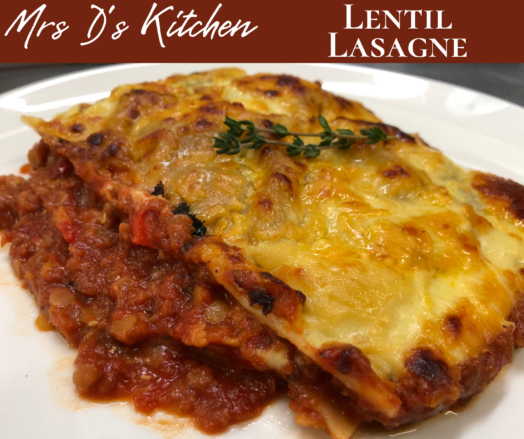 Lentil Lasagne
---
In Stock ~ Product Supplied Frozen
About this product
We've swapped the traditional meat addition for this one and loaded out with lentils, fresh tomatoes, pasta and herbs..
It's amazing, and I mean this, it's bloody lovely!!
Information
380g Serving to feed 1-2 people depending on appetite and sides.
To Cook:
Packaging is Microwave and ovenproof.
Oven: Cook in a pre-heated oven at 180c for 35-40 minutes.
Frozen: Allow to thaw prior to reheating as above.
Ingredients
Ingredients: Durum Wheat Semolina, *Lentils, onion, garlic, herbs, tomatoes, Port (Sulphites), water, Cheese (Milk), Colour (beta-carotene), Wheat flour, Milk, Malt Vinegar (from Barley), Spirit Vinegar, Molasses, Sugar, Salt, Anchovies (Fish), Tamarind Extract, Onions, Garlic, Spice, Flavourings

Allergens in BOLD