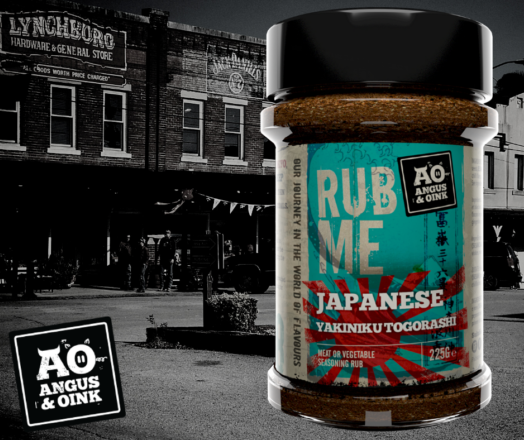 Japanese Togorashi Steak Seasoning
Yakiniku Togorashi
---
About this product
There are few of these Angus and Oink Seasonings that really are fantastic, and when it comes to Steak Seasonings this one is right up there with the best and a firm compliment to a quality steak!
Use Togorashi BBQ rub for grilling tuna, serious beef, wagyu, seafood or Godzilla…. this is a monumental rub. As soon as you open the tub it will hit your nostrils with a full tsunami force up side the head. Pungent, mellow, salty, sweet, umami sprinkles with a spike of heat from Sancho pepper. Simply beautiful.
Cooking Tips
Apply the rub to moist meat surface prior to cooking and allow the himalayan sea salt to soak in. Cook over medium heat and toast the sesame seeds, add more seasoning throughout the cook to build layers of umami flavour.