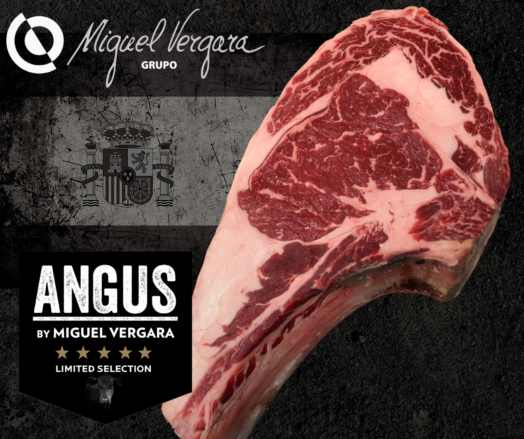 Prime Rib Miguel Vergara
20% OFF NORMAL PRICE!!!
---
In Stock ~ Product Supplied Frozen
About this product
We're loving this beef from Miguel Vergara, well known for very high quality pure Angus Beef. These Prime Rib Steaks are produced as part of a speciality range, taken from huge loins that have been hanging in the Butchers Vault for around 6 weeks. We only cut our dry aged beef when it's ready to eat and at it's very best.
These are really BIG Steaks, not for the faint hearted!