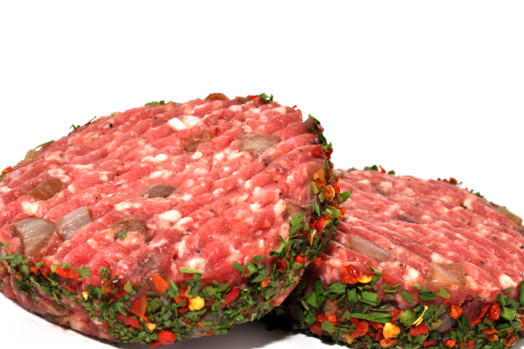 Steak & Cheese Burgers
Pack of 2
---
In Stock ~ Product Supplied Frozen
About this product
Our DIAMOND Award winning Steak & Cheese burger consists of delicious course ground Scottish Steak, mixed with caramelised onions and cracked black pepper, all wrapped around a melting mozzarella centre. Once you've stopped drooling, you really should give these a try - you won't be disappointed!
Information
DIAMOND Award Winners
Scottish Steak & Mozzarella Cheese Burgers
Pan-fry or Grill
Nutrition Information
Ingredients: Ingredients: Beef (84%), Mozzarella (MILK), caramelised onion, black pepper Gluten free breadcrumb, rice flour, salt, dried onion, sugar, spices, preservative (E221) Antioxidant (E300) Natural Flavourings, Sulphite.