Lamb Burger Royale
£4.40
Only 8 left in stock
Description
2x113g Pack
Another GOLD Award Winner! Our Lamb Burger Royale is made with the finest coarsely ground Lamb, freshly chopped onions, fresh herbs, spices and tasty 12 month matured Parmesan Cheese. An unusual and tasty alternative to Beef or Pork Burgers.
Information
GOLD Award Winning Lamb Burger Recipe
Contains Chopped Onion & Cheese
Delicious course ground Scottish Lamb
Tasty alternative to Beef Burgers
Nutrition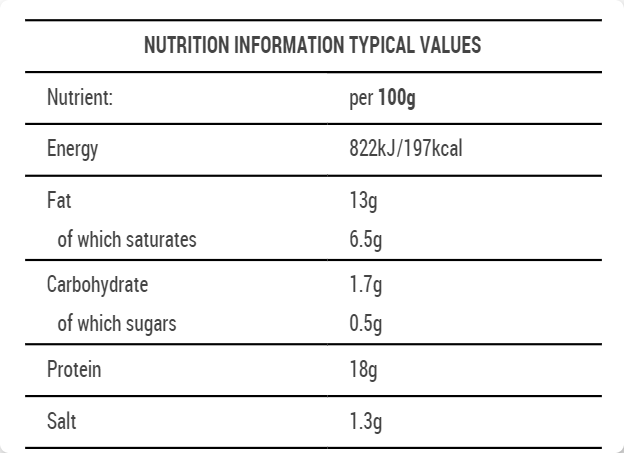 Ingredients
Lamb 82%, Onion, Salt, Pepper, Antioxidant (E304), Sulphite, Parmesan, (Milk), Ground Black Pepper, Pea Flakes, Pea Flour, Sodium Sulphite E221, Ascorbate Acid E300, Water, Gluten Free Breadcrumbs (rice flour, potato starch, tapioca starch, maltodextrin, salt, yeast), spices (turmeric, paprika, pepper, chilies), salt, rice flour, aroma, paprika concentrate.
Allergens: SULPHITE, MILK