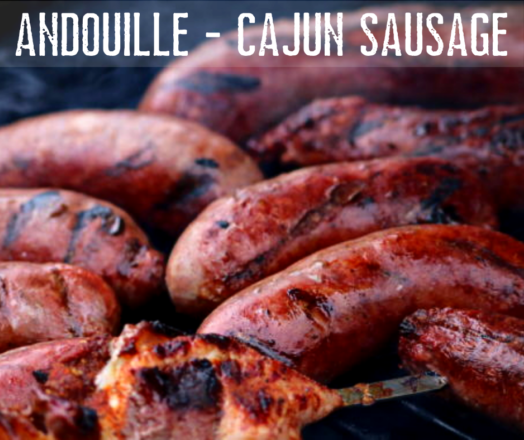 Andouille Cajun Style Sausages
---
In Stock ~ Product Supplied Frozen
Information
Our Andouille recipe comes from sources in the Louisianan Bayou. Our good friend Scott East imparted his knowledge from a true ragin cajun and the result is a spicy pork sausage full of robust spices, bell peppers and herbs. This is a powerful thing, amazing in a gumbo but just as happy covered in slaw and crispy shrimp and stuffed in a gator sized po-boy bun! All sausage is Gluten free using natural casings and the best of ingredients.
Nutrition Information
Ingredients: Pork, pea flakes, rice flour, spices, water, preserve (E221), antioxidant (E300), Sulphite.