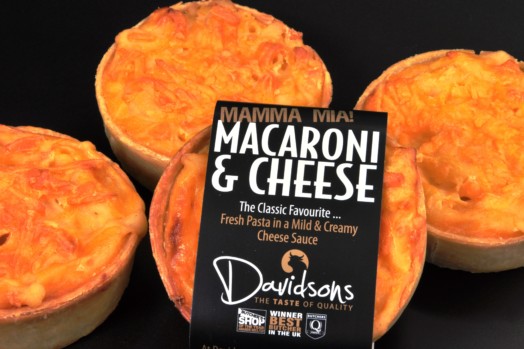 Macaroni Pie
---
In Stock ~ Supplied Frozen
About this product
It's not always about meat in our bakery - sometimes they turn their hand to pasta dishes - and they're very good at it too! These Macaroni Pies are a crisp and light shortcrust pastry shell packed full of delicious Macaroni Pasta cooked in a creamy cheese sauce and topped with grated mature cheddar. So if you fancy a Meat Free Monday, here's the perfect solution.
Information
Crisp and light Shortcrust pastry
Freshly cooked Macaroni pasta
Rich creamy cheese sauce
Nutrition Information
Ingredients : Pasta, Wheat flour, spice, mustard, MIlk, cheese, margarine, vegetable oils, water, salt, emulsifier (E471).