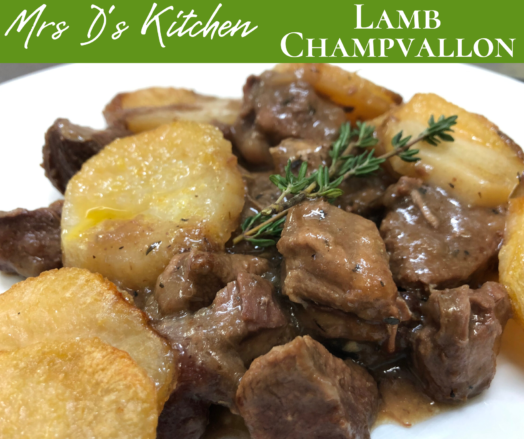 Lamb Champvallon
---
In Stock ~ Product Supplied Frozen
About this product
A simply delicious French dish, recreated by Mrs D with slow cooked Scottish Lamb and fresh herbs topped with sliced potatoes. This really is a lovely balanced dish that's ready to just pop right into the oven.
Information
360g Serving to feed 1-2 people depending on appetite and sides.
To Cook:
Packaging is Microwave and ovenproof.
Oven: Cook in a pre-heated oven at 180c for 35-40 minutes.
Frozen: Allow to thaw prior to reheating as above.
Ingredients
Ingredients: Lamb, Onion, Garlic, Water, Potato, Salt, Spices, Herbs