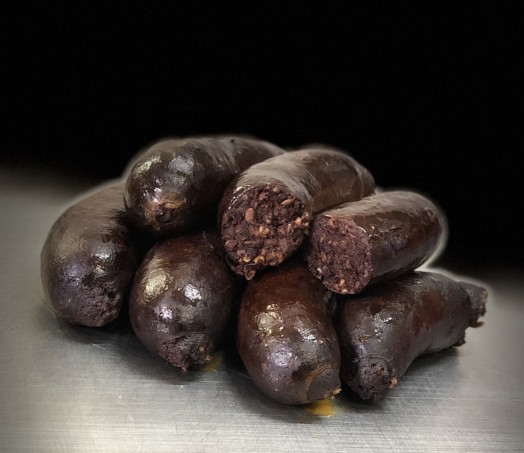 Boudin Negra
---
About this product
These absolutely superb Boudin Negra, Chorizo Black Pudding were produced in conjunction with Angus and Oink's wicked seasoning blends. The finished product has a depth of flavour, a touch of heat and lots of smokey tones. Bespoke made, to just the way we like it and excellent eaten straight off the barbecue, preferably with a lick of smoke to finish them off, delicious!
Information
Sold in 1Kg Quantities ~ in 2 handy sized packs aprox 500g each.
Hand made and professionally blast frozen to lock in the freshly produced flavours.
Simply thaw for a couple of hours and you have freshly made Boudin Negra ready to go!
Nutrition Information
Ingredients : Ox Suet, dried blood, Chorizo,nutmeg, rice flour, onion, sugar, modified starch (Maize) Salt, spices, cream powder (Milk) Sulphite.