Pork and Apple Burgers
£3.90
Description
Our deliciously meaty quarter pound Pork and Apple Burgers are made with our very own coarse ground Scottish Pork and packed with juicy pieces of real apple. A sweet and tasty alternative to Beef Burgers, and a great hit with kids and adults alike.
Information
Packs of 2 Pork and Apple Quarter Pound Burgers
Pan fry, grill or Barbecue
Packed full of Ground Scottish Pork & Real Juicy Apple
GLUTEN FREE

Nutrition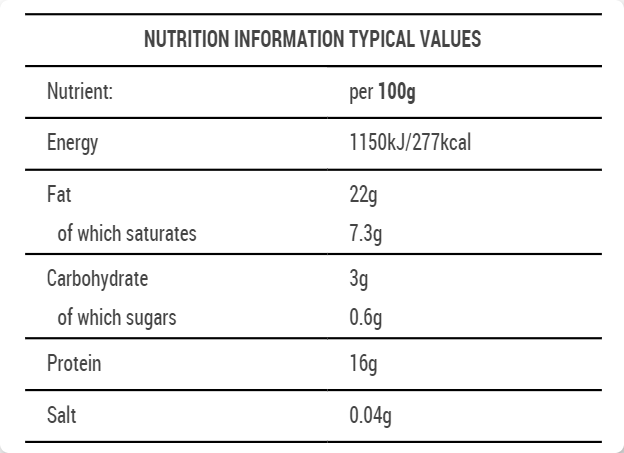 Ingredients
Pork (70%), Gluten Free crumb (rice flour, gram flour, maize starch, salt, dextrose) Potato starch, Salt, White pepper, Black pepper, Cayenne, Ginger, Yeast extract, Onion powder, Parsley, Preservative E223, Antioxidant E300, Dried Apple Flakes, Water.
Contains: SULPHITE