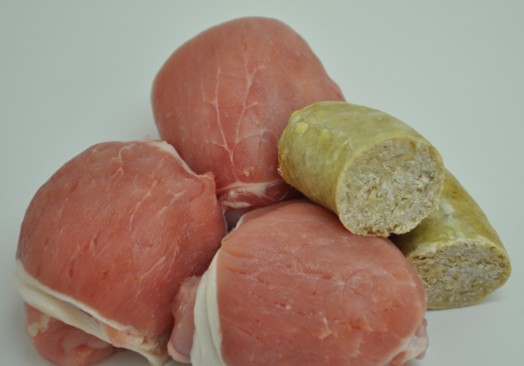 Chicken Olives
---
In Stock ~ Product Supplied Frozen
About this product
We have taken tender Chicken Breast Fillets and stuffed them with our own recipe mealie Pudding, all held together with a slice of our Dry-Cured Back Bacon. A fantastic alternative to our Beef Olives, just as tasty and quick to cook. Fully prepared and ready to just pop in the oven for a warming mid-week supper.
Information
Moist Tasty Chicken Fillet
Stuffed with Mealie Pudding
Made by hand in-store
Ready to Cook
Nutrition Information
Ingredients : Chicken, bacon, Oatmeal (Gluten Free) , Beef suet, onions, salt, pepper, water.