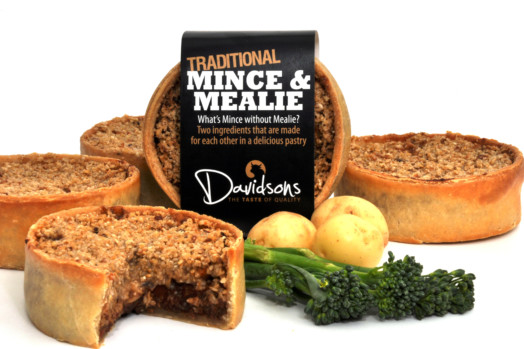 Mince and Mealie Pie
---
In Stock ~ Supplied Frozen
About this product
We all know that delicious Beef Steak Mince and Scottish Traditional Mealie Puddings are a match made in foodie heaven! So to up the ante, we've taken the two and combined them into this mouthwatering, handmade individual pie. We've already cooked our delicious pies so all you need to do is gently reheat in the oven for a tasty snack any time.
Information
Prime Beef Steak Mince
Topped with our own recipe Mealie Pudding
Baked in-house
Generous Individual Serving
Simply Reheat & Serve
Nutrition Information
Ingredients: Minced Beef 18%, carrots, onions, oatmeal, salt, pepper, beef stock, gravy salt, thickner Wheat flour, margarine, water.