Beef Olives
£10.90
Only 37 left in stock
Description
Large pack of 4
A traditional dish here in the North East of Scotland, these Beef Olives are simply meaty parcels that comprise of numerous layers of thin and tasty slices of tender Beef wrapped around our own recipe Mealie Puddings.
Information
Butchers Classic Selection
For our 'Butchers Classic Selection' we go to great lengths to procure the finest produce we can. For the Classic Selection we only source from a few specifically selected, high quality meat suppliers from around Scotland, the wider UK and Ireland. This extensive supply grants us access to higher volumes of the finest speciality and rare breed specific meat, year round.
Delicious tender slices of Beef
Own recipe Oatmeal Stuffing / Skirlie stuffing

Nutrition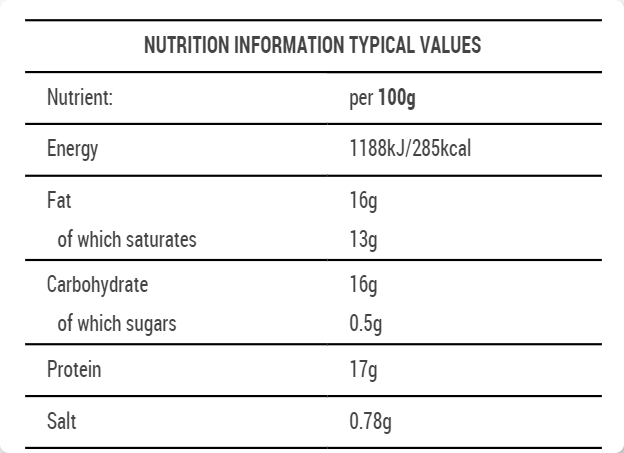 Ingredients
Beef 60%, (Oatmeal Stuffing), Oatmeal (gluten free), beef suet, onion, salt, pepper.
Cooking Tips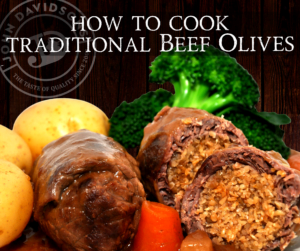 INGREDIENTS
4 x JD's Beef Olives

1 x Medium Carrot Sliced / Diced

1 x Onion Chopped

1/2 Small Turnip Chopped (optional)

1/2 tsp Salt (optional)

Pinch of Black Pepper

4 x Heaped tsp Bisto Gravy granules or preferred substitute

300ml Water
METHOD
Brown off the Beef Olives gently with a small amount of butter or oil and remove from pan. Bring the water to the boil in a medium pan. Add the Beef Olives, vegetables, Salt & Pepper and simmer for 30 minutes. Add the gravy granules to a little water, mix thoroughly along with the Beef Olives and vegetables. Bring to the boil and simmer for a further 30-45 minutes. Taste and adjust seasoning as required – Then tuck in!.