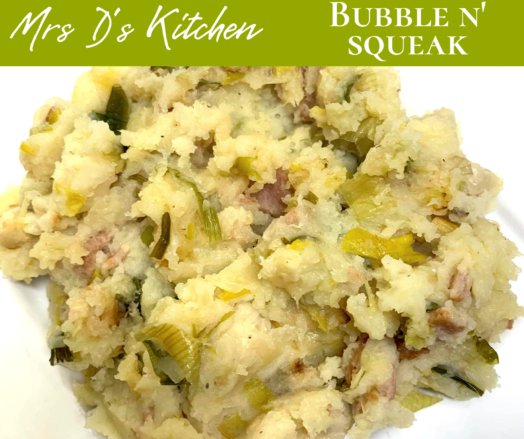 Bubble N Squeak
---
In Stock ~ Product Supplied Frozen
About this product
Bubble and squeak is a traditional British breakfast dish made from potatoes and cabbage, but we like to Jazz up this little recipe by adding smokey bacon and leek .. Great any time of day!
Information
400g Serving to feed 1-2 people depending on appetite.
To Cook:
Packaging is Microwave and ovenproof.
Oven: Cook in a pre-heated oven at 180c for 25-30 minutes.
Microwave: Remove lid and cook on full power for 3-4 minutes stiring half way and ensure the product is piping hot.
Frozen: Allow to thaw prior to reheating as above.
Ingredients
Ingredients: Potato, Smoked Bacon, Cabbage, Leek, Butter, Salt, Pepper