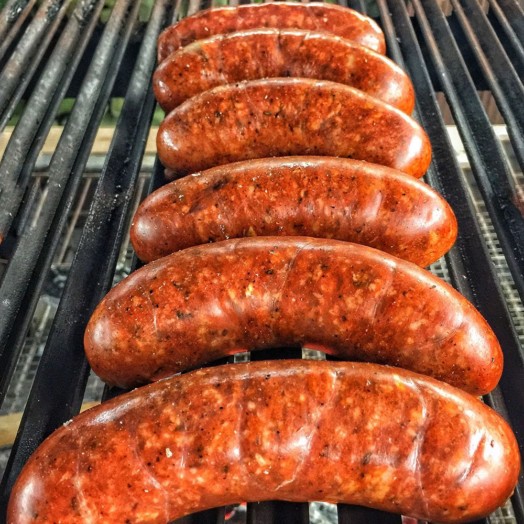 El Gordito - Argentine Chorizo Sausage
---
In Stock ~ Product Supplied Frozen
Information
This Argentine chorizo comes from weekends spent in the parks around Buenos Aires with a red wine hangover!! Street vendors would sell a paprika and garlic laden sausage stuffed into a choripan (bread roll) and covered in chimichurri! A beautiful pork sausage, no heat but plenty of meat! The sausage is Gluten free using natural casings and the best of ingredients.
Nutrition Information
Ingredients: Pork, pea flakes, rice flour, spices, water, preserve (E221), antioxidant (E300), Sulphite.