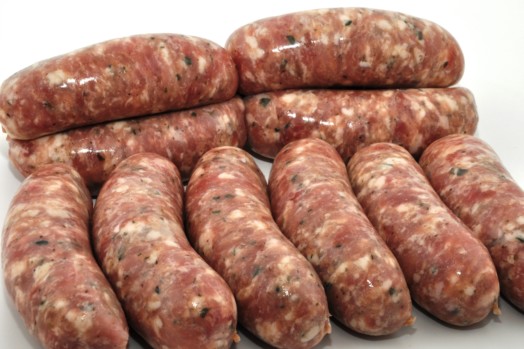 Farmhouse Pork Sausage
---
In Stock ~ Product Supplied Frozen
About this product
Made to our own traditional recipe using freshly ground spices and herbs, These Farmhouse Pork Sausages are filled into natural hog casings and absolutely delicious! Simply pan fry, grill or in the oven, equally as good on the BBQ with a lick of smoke.
Information
Handmade Traditional Recipe
Full of Fresh Herbs and Spices
Coarse Ground Selected Cuts Of Pork
Gluten Free
Nutrition Information
Ingredients: Pork, sage, water, pea flakes, preservative (E221), flavour enhancer (E621), antioxidant (E300), Sulphite.